Improving patient outcomes through human-powered remote care management.
Offering

Full-Service

RPM
Verustat offers a complete ecosystem for remote patient care: connected medical device, cloud storage, a comprehensive care portal and a proprietary STAT-Phone Communication Hub - All HIPAA compliant and backed with the watchful support of our live Care Coordinators. We can even handle billing!
Daily monitoring by our remote care coordinators
Unique to Verustat, our dedicated staff help patients set up their devices and stay compliant, which helps you for reimbursement.
Check readings in real-time
While Verustat's care coordinators regularly monitor your patients, our HIPAA-compliant online portal and app empower you with their latest biometric data at your fingertips.
Generate NEW revenue between visits
Payors have incentivized providers to implement remote patient monitoring and have created opportunities to generate new revenue.
Care monitoring kits for every patient
We are here to help you manage all of your patients' conditions, such as hypertension, obesity, stroke, diabetes, coronary artery disease, COPD, and many others.
Plug-and-play devices for accurate monitoring
We ship your patients best-in-class Bluetooth connected devices, such as a blood pressure monitor, glucometer, pulse oximeter, and a scale.
Services connect automatically
Patients simply take their readings and the data is instantly uploaded for care coordinators and providers to monitor.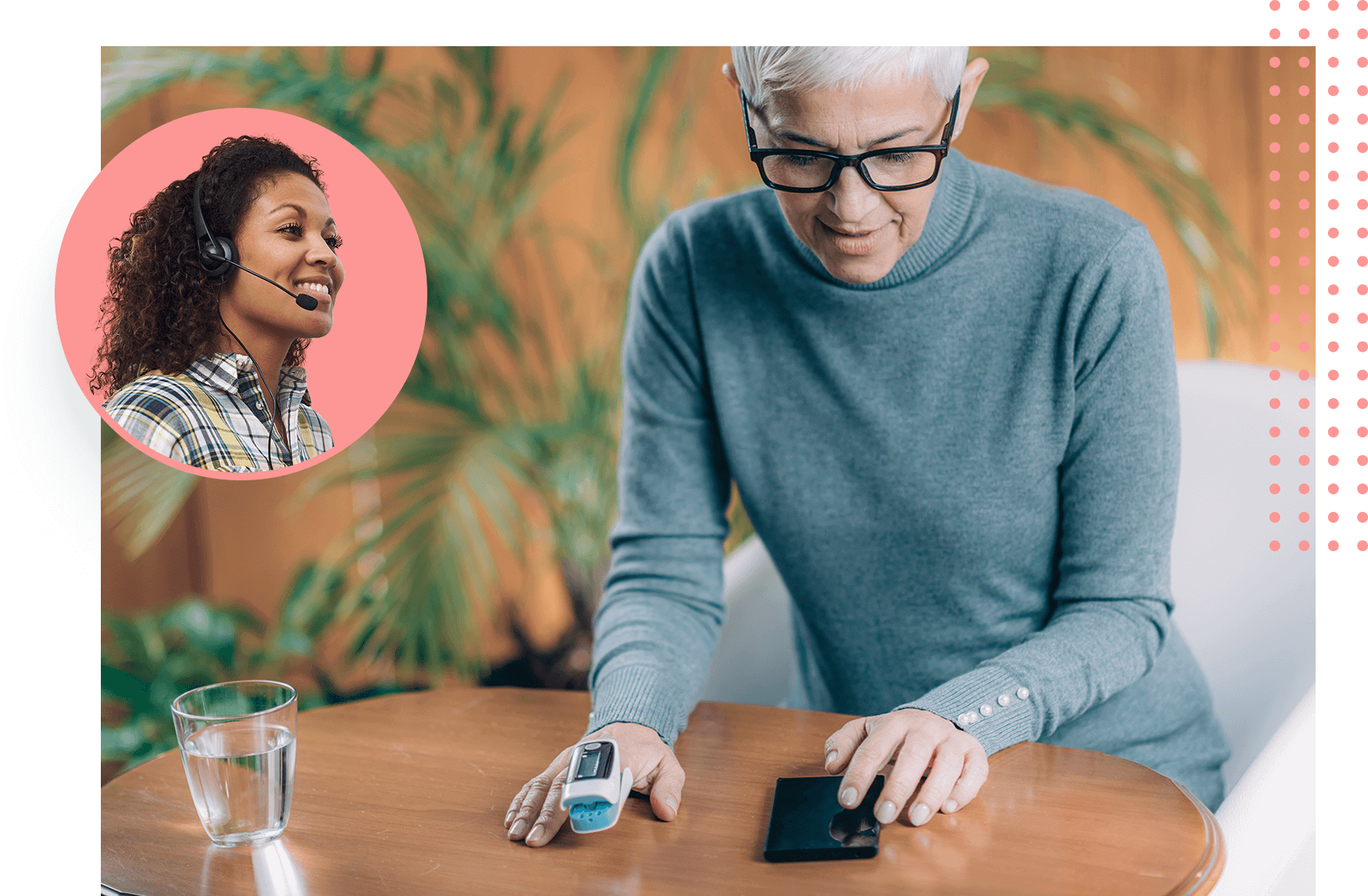 See the opportunities Verustat's full-service platform can offer your practice.
By adding new CPT codes and guidance, payors, including Medicare, have opened up new ways to care for your patients between visits.
Yet, keeping your patients reimbursement compliant while at home is challenging. That's where Verustat comes in. Our care coordinators communicate regularly with your patients helping them maintain compliance so you can achieve maximum reimbursement while providing enhanced patient care.
Verustat's RPM solutions seamlessly layer onto your existing practice without placing additional time and resource demands upon physicians and staff.
Verustat is a full-service platform offering:
Compliance, billing, equipment, set up, etc.
Our live Care Coordinators
Function as an extension of your staff and follow up on missed readings to ensure compliance (a key to reimbursement).
Record-keeping
Verustat tracks and stores all interactions with a patient
Be live in under 2 weeks!
We help you identify eligible patients, as well as call them to obtain consent, set up, and educate.
Provider-View
Our Provider-View makes it easy to quickly identify those patients that need immediate attention and access the necessary information to immediately address the patients' needs.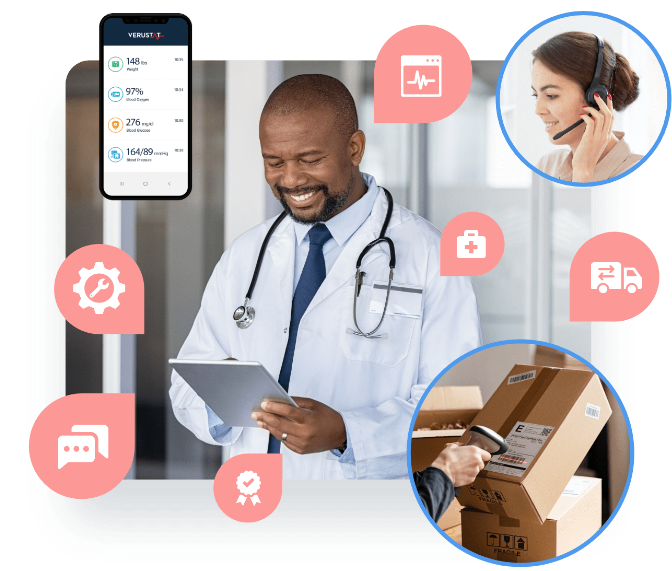 Get your time back and let us

find

the solutions you need!
GLSA's Global Network of solutions providers incorporates a variety of CROs and specialty vendors to support the specific needs of your clinical trial. Our network includes full-service CROs, biometrics, site selection, patient recruitment and retention, clinical supply chain management, and more. GLSA pre-qualifies all members of our network so you can be comfortable working with quality service providers.
We connect Sponsors with the CRO that has the right experience, culture, and capabilities to execute their research protocol. We leverage our extensive experience and harness our key relationships to work for CROs. We can fill any gaps you need to support your client's trials. GLSA takes the guesswork out of vendor selection with our industry experts and experience.
What are your challenges?
Contact GLSA to learn more about how we can help you accelerate your speed to market.